Would you like to work out complex problems and new approaches to solutions with your team in a playful way? Then you will benefit from the LEGO® SERIOUS PLAY® method. A significant advantage of LEGO® SERIOUS PLAY® is that questions and challenges are not answered verbally, but built with LEGO® as a three-dimensional thought model.
By building an answer out of LEGO®, participants engage more deeply with the question. Through the hand-brain principle, they activate the part of the brain responsible for abstract thinking and creativity and develop new approaches to solutions.
Duration: 1-2 days
Topics: Team development, team building, solution finding, conflict management.
Format: Live or digital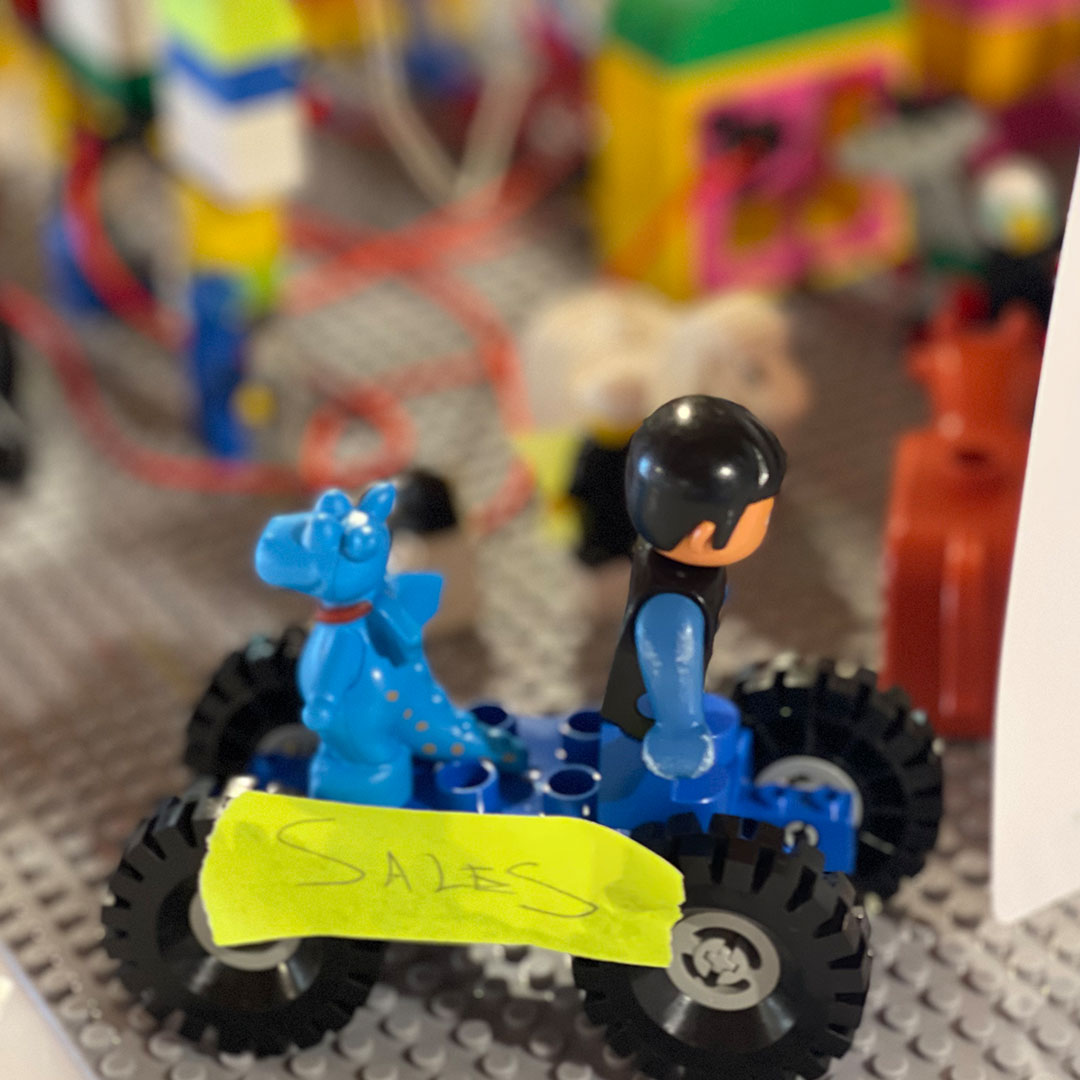 Get in touch with us!
We gladly discuss your individual request with you.
Discover more in our dossier.
Please enter your data, we will contact you immediately!